Looking for crafts and activities to entertain your bored toddler?
We've got you covered with 50 ideas to keep toddlers happy!
Many of these are rainy day activities you can do indoors, but there are also a few outdoor suggestions for making the most of your garden!
You don't need a whole lot of stuff in your craft box to be able to keep your toddler entertained with activities such as these.
The key staples are:
Child-friendly paint
Paint brushes
Child-friendly glue
Pens and pencils
Toilet rolls (remember to save them!)
Card (white and coloured)
Paper
Paper plates
Craft ideas for toddlers
Hungry Caterpillar cotton ball painting
The Hungry Caterpillar is one of our absolute favourite books, so any craft connected to the story is popular with my kids.
This is such a simple craft and can be easier than normal painting for little ones as the cotton ball just needs to be splodged onto the paper.
Get some cotton wool. Dab one ball into green paint to make the caterpillar's body. Then dab another ball into red paint to make the head. Add an eye sticker, or draw one on, and purple antenna.
We used an apple half as a stamp to create an apple on the paper for the caterpillar to eat!
Autumn tree cotton ball painting
This activity creates a beautiful picture celebrating the colours of autumn!
Draw or paint a tree trunk on paper. If your child is able to, you can get them to do it themselves.
Then give your toddler three pots of paint – yellow, red and orange – and a cotton wool ball in each pot. They can then dab the colours all over the tree to make the leaves!
It's so much fun!
Flower fork painting
This one is so so easy! Get some pretty coloured paint, then give your toddler a fork to use as a stamp to create flowers.
You can paint stalks on after they are done, or get your toddler to do it themselves. This is a lovely craft for spring.
Unicorn paper plate
A very simple but cute unicorn craft activity.
You can get your toddler to paint the plate whatever colour they wish before adding the blushing cheeks and horn.
Rainbow paper plate
This rainbow paper plate is simple to make but perfect for teaching your toddler about colours.
Cut a plate in half and then show them what order the rainbow colours need to be painted in.
Add cotton wool balls to either end of your rainbow when finished for the clouds.
Flower tape roll painting
The perfect way to use an old tape roll before throwing it out!
Get your old paint roll and show your toddler how to use it to make flowers.
Toilet roll fireworks
A perfect activity for Bonfire Night! Get a toilet roll and cut strips upwards to the halfway point.
Give your toddler some paper plates with bright colours on each one, then press the toilet roll to the paint and use it to make prints on a black piece of card.
Cupcake craft
Make cupcakes without having to get your baking kit out!
Cut some corrugated card for the cupcake wrapper, then cut out a cake shape to go on top. Stick it down and challenge your toddler to decorate the cake with stickers, sequins, pens or paint.
Flower assembly craft
A very low maintenance flower craft for toddlers! Cut out shapes for stems and leaves from green card, then petals and flower centres from coloured card.
Now give your toddler some child-safe glue and get them to assemble pretty flowers on a piece of card.
Forky from Toy Story 4 craft
My kids found Forky in Toy Story 4 hilarious when they watched the film! You could get a plastic form and some pipe cleaners to make your own Forky, or simply try these handprint Forky craft!
Salt dough decorations
Salt dough is an inexpensive and simple way of making beautiful decorations for Christmas and other seasons.
You can also capture your child's hand and footprints in the dough too. Check out this recipe for salt dough to try it yourself.
These pretty handprint butterflies will delight your toddler! You just need some card and glue. Get your toddler to help you draw around their hand, then cut out the handprints and a body for your butterfly.
Then you can get your toddler to help you stick it together and decorate the wings.
Find another use for the cupcake liners in your baking cupboard! You can paint them any colour you like, stick them onto blue card then get your toddler to draw some bubbles and seaweed for a perfect finishing touch.
Grr! These dinosaurs are too cute to be scary! Get your kids to decorate their dinosaurs with stickers or sequins for an extra sprinkle of fun.
Paper plate jelly fish
This beautiful paper plate jelly fish is a wonderful way to talk about creatures that live in the sea with your toddler.
Toilet roll butterfly
Such a simple but beautiful idea! This toilet roll butterfly is cheap to make and your toddler can choose whatever colours they want to decorate it.
Gather some flowers, twigs, petals and leaves then use them to spell out your child's name on a piece of paper or card.
They could stick it down or just place it on the paper, then make a different picture with it when they're done. A great way to encourage them to learn how to spell their name!
Celery stamp flowers
Got some celery going to waste in the fridge? Chop off the root at the end and use it to make these pretty flowers!
Make play dough
Does your little one love play dough? Show them how to make it from scratch with this simple play dough recipe. You can use food colouring to get the colours your child wants to play with.
Raincloud craft
Make a rainy day fun with this pretty raincloud craft. Get some cotton balls and stick them to blue card, then get your toddler to paint or draw on the raindrops.
Bird feeders
Make these pretty bird feeders, which your toddler will love to create! They can then sit and watch the birds flock to their garden to see their feathered friends enjoy the snack!
Homemade cinnamon ornaments
The perfect craft for Christmas! These homemade cinnamon ornaments look and smell amazing!
Rainbow popsicle craft
Toddlers love rainbows! Feed the love for colour with this cute rainbow popsicle craft. You can get the popsicles online and use cotton balls for the fluffy clouds.
Pouchcap threading
Wondering what to do with all of those caps from food pouches? Try this fun pouchcap activity! Your toddler will love threading them onto ribbon to make necklaces and decorations.
Fall trees mosaic art
These beautiful mosaic trees are simple to make.
Get some card in the right colours for autumn, cut into squares and encourage your child to stick them down to make the leaves.
DIY yarn hearts
This is a pretty and cute craft! The finished yarn hearts could be hung in your child's room as decorations.
Paper plate bumblebee
This pretty bumblebee is a great activity for toddlers. Not only will it teach them about nature, but they will love sticking down the tissue paper to make the stripes.
Scrapbooking for kids
Making a scrapbook is a lovely evolving craft you can do with your toddler. Use photos and tickets from days out to stick into the book and decorate with stickers. This will make a keepsake your toddler will love to look at for many years to come!
Rocket craft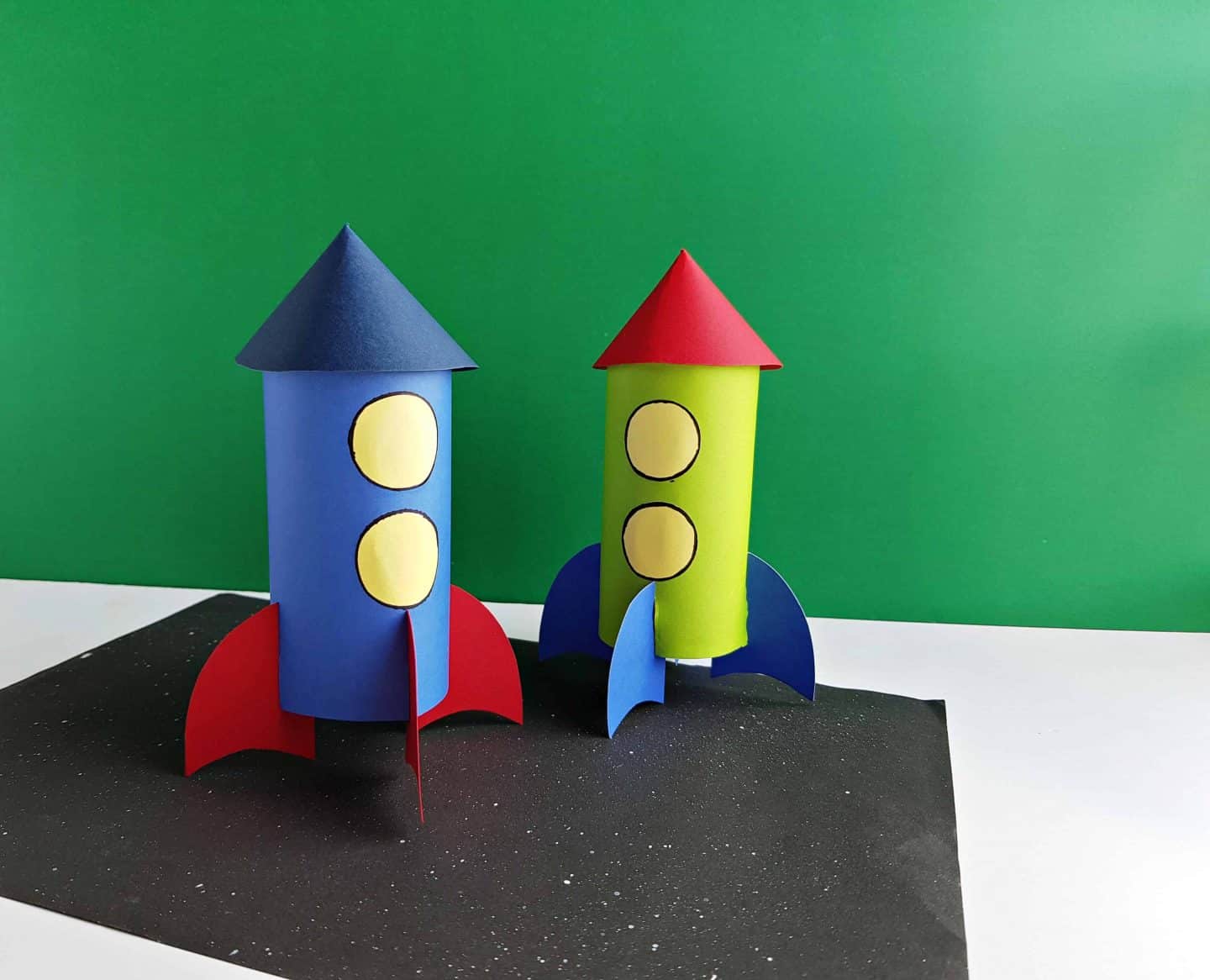 Space and stars are one of my children's favourite subjects to talk about. Make your own rockets with just some card and toilet roll!
Nature cards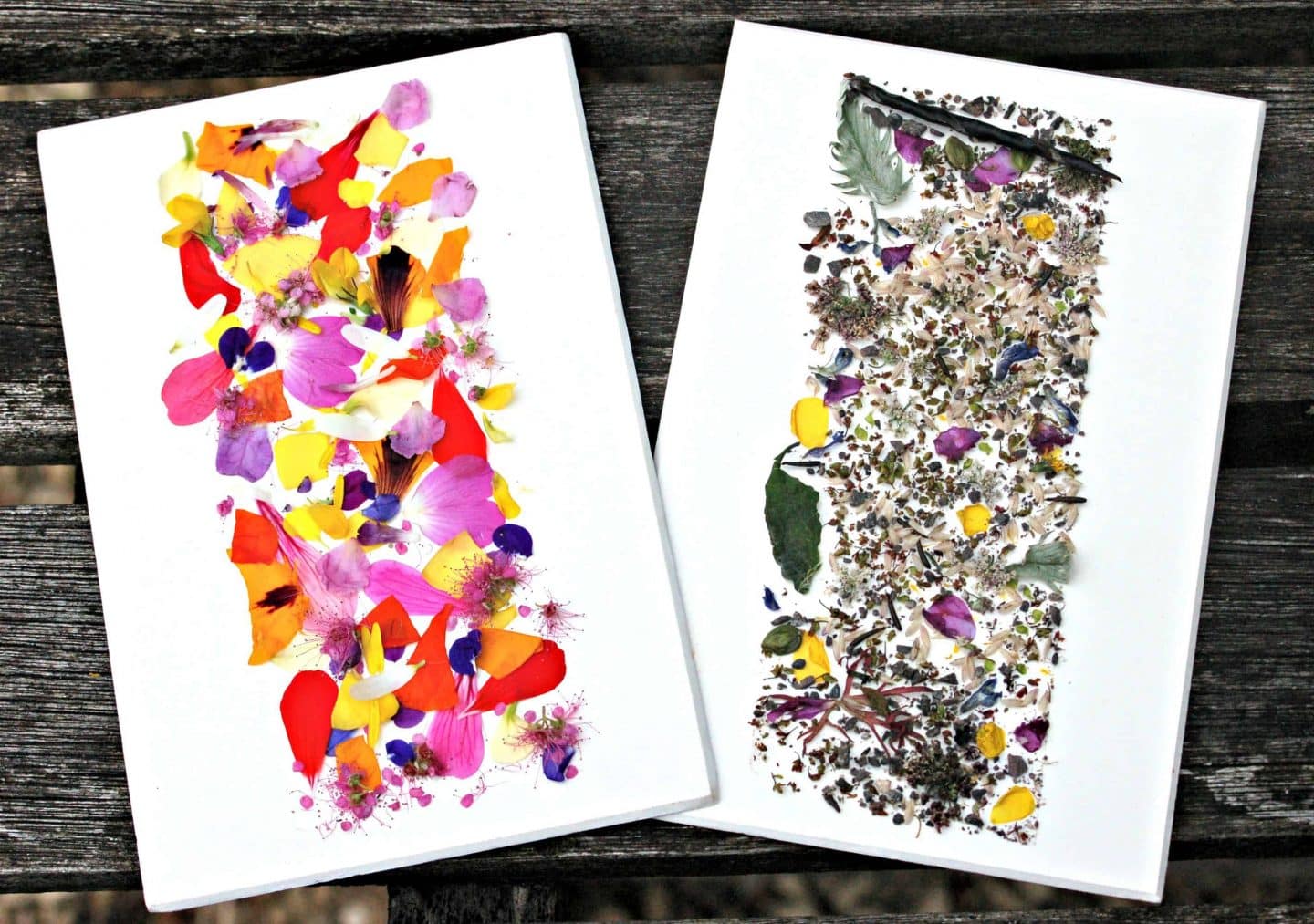 This lovely nature card craft involves not only looking for the pretty petals and leaves to use for the craft, but then arranging them into a pretty picture! The end result is beautiful and could be framed to decorate your child's bedroom.
Use vivid reds and yellows to create your own dragon with your toddler. This is a fab activity to mark Chinese New Year.
Toddlers just love to use stickers! This fab farm craft will satisfy their love for stickers, and farm animals!
Help your toddler to learn the alphabet with this amazing letter of the week craft. There are ideas for every letter of the alphabet, from mouse to house!
These pretty butterflies are made with toilet paper rolls and a little paint to give them their pretty colours.
Your toddler will love watching these crayon hearts being made. They can then use them to do colouring.
Raid your kitchen cupboards for some penne pasta, then let your toddler paint the pasta any colour they want. Once it's dry they can thread the pasta onto string or ribbon.
This is such a pretty craft! Your toddler makes the flowers with their little fingerprints. This is a lovely idea for a DIY card for Mother's Day.
Use up your used toilet rolls by taping them together to make binoculars. Get your toddler to paint them any colour they wish before going bird watching in the garden.
These nature sun catchers are a perfect excuse to explore your garden or local park to gather leaves and petals to use!
This works with toy trucks or cars. You may want to do it outside due to the mess!
Get some paint in a dish and let your toddler dip the wheels of cars or trucks into it. Then they can create tracks from the wheels on a piece of paper.
Draw or paint a tree trunk on a piece of paper then give your toddler little torn up shreds of tissue paper.
Your toddler can then stick the tissue paper to the branches to make pretty blossoms.
This is a brilliant activity because you can first challenge your toddler to find rocks on a walk outside.
Then you can decorate them anyway your toddler would like. These ladybird rocks are a great idea.
Does your toddler always put any crafty items in their mouth? Now you don't need to worry with this edible yoghurt paint!
A lovely and cheap craft! Shape a toilet roll into a heart and encourage your toddler to use it as a paint stamp. This would make a really beautiful DIY Valentine's Day card from your toddler.
No-mess cardboard box colouring
Large cardboard boxes are one of the best toys you can get for a toddler!
Enjoy a mess-free play activity by putting pens inside the box and letting your toddler colour as much as they want. It's a perfect no-mess activity!
Got lots of plastic animal toys? Use them to make animal tracks! Simply get some dishes with paint in, get your toddler to dip the animal's feet into the paint then make tracks on some paper.
Cut up a few sponges and let your toddler create pretty patterns on some paper.
Gather some leaves from the garden or on a walk in the woods and then use them to create pretty autumnal pictures.
Got some paper cups left over from a party? Simple cut downwards from the rim around three quarters of the way to make a few petals.
Next encourage your toddler to paint the inside of the paper cups on whatever colour they wish.
Get some blocks – this tutorial uses floral foam – then wrap yarn around the block. Your toddler can this to create pretty stamps on some card or paper.